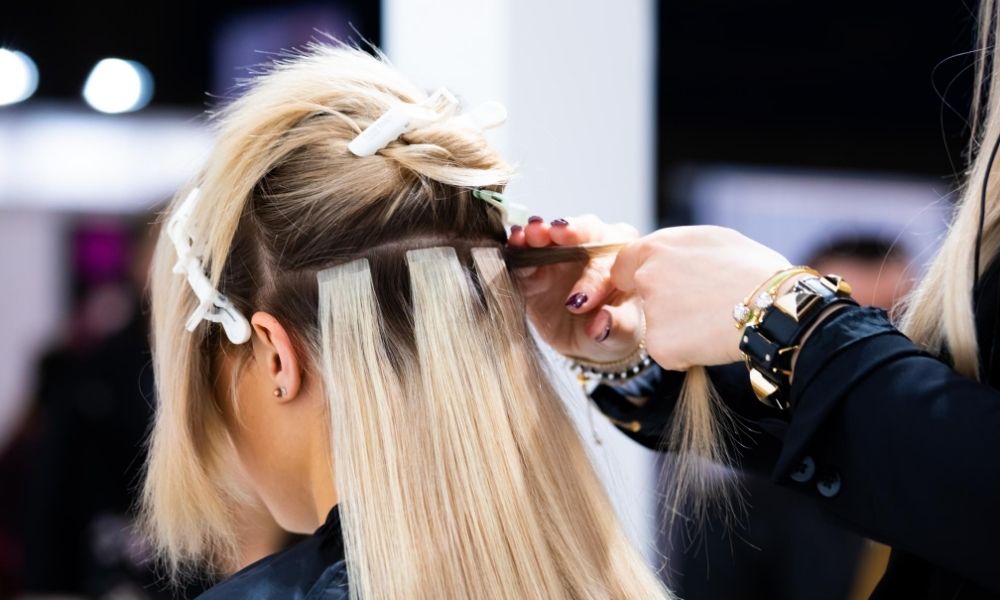 05 Aug

The Different Types of Hair Extensions

Do you struggle with hair loss or thinning hair? Do you wish you could style your hair any way you want? Hair extensions will boost your confidence by easily and painlessly allowing you to change your hair's length, color, and style. Read this guide to learn about the different types of hair extensions.
Clip-In Extensions
If you have never had hair extensions before, you might hesitate to get them out of fear that you will not like them. Luckily, you can take clip-in hair extensions out of your hair. You can clip them back onto your hair easily as well. Since you aren't using any glue or tape, you won't have to worry about hair damage.
Keratin Bonds
Keratin bonds are the solution for people with hair loss, thin hair, or simply those who want more volume. Bonded hair is real hair. That means you won't have to worry about people asking if your hair is natural or complimenting you for your extensions. As a bonus, you can choose the color and style of your bonded extensions. If you don't like having hair that is straight as a board, you can choose to have beach waves or tight curls.
Beaded Extensions
Beaded hair extensions (also known as beading weft and micro bead hair extensions) are fun and natural-looking! Since they do not require any glue or tape, you can rest assured that they will not damage your hair. These stitched hair extensions also last longer than other hair extensions. As the name implies, small beads hold the extensions in place. Since the beads are so small, you won't be able to see them. You will not even be able to feel the beads since they are lightweight.
Tape-In
High-quality adhesives allow tape-in hair extensions to last up to two months. You can enjoy having tape-in extensions by styling your hair in many different ways. You can braid your hair and create tight curls and fancy buns. You can even swim and work out without worrying about the extensions falling out.
Kat Kern is a friendly and professional hair extension specialist with more than 20 years of experience. In addition to hair extension expertise, Kat has mastered hair coloring, cutting, and styling of all different hair types. For proof of her skills, you can find her work in Allure Magazine. For more information about the different types of hair extensions, call Kat Kern Hair Designs today.