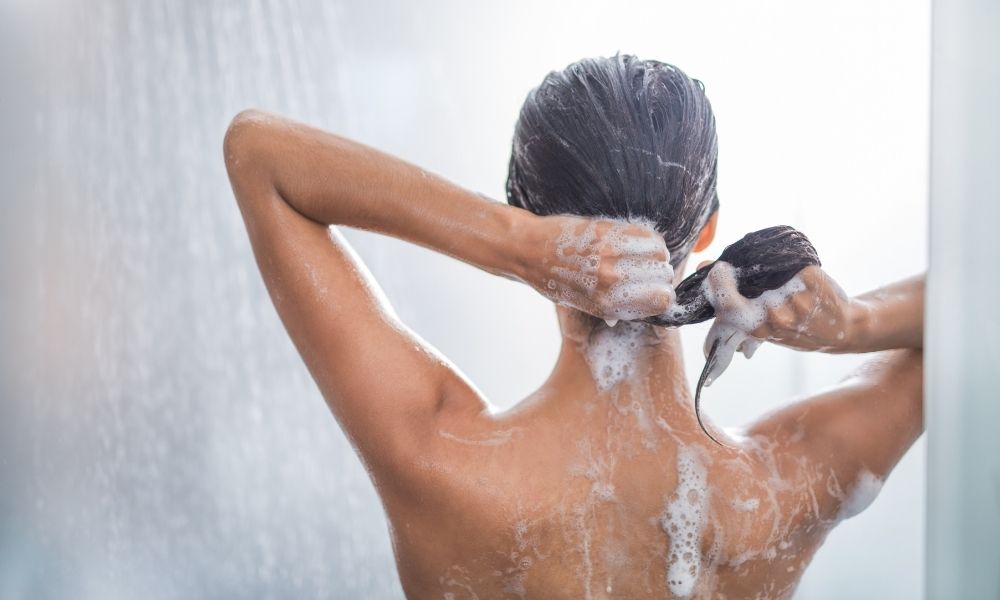 19 Oct

Top Mistakes You're Making When Washing Your Hair

If you have to ask, you probably already know the answer: you're doing it wrong. That goes for just about anything, but especially for your hair. Somehow, our instincts are all wrong about caring for our crowning glories, which explains why they might not gleam the way they used to. Every head is different, and every stylist has an opinion. But most experts agree these are the top mistakes you're making when washing your hair—and they want you to stop right now.
Washing Too Often
Far be it from us to discourage hygiene, but hair answers to a higher power. If you're washing your hair once a day, you're probably stripping it of the nourishing oils it needs to stay healthy, shiny, and bouncy. Wash it every other day. It's okay to freshen it in between washes by rinsing with conditioner or water.
At Kat Kern Hair Design, our clients often have hair textures that require more complicated care. Our curlier clients wait to shampoo until day three or four, and extra-thick hair just needs weekly washing. Spritzing and conditioning will keep your curls in shape in the meantime.
Thin hair should abide by the every-other-day guideline. Use conditioner sparingly so that it doesn't weigh down your hair. You shouldn't wash hair extensions more than two or three times a week. They don't receive natural oils from your scalp, so they can easily dry out.
Using the Same Products
Even the best products can build up on your scalp, so switch every three months with another shampoo and conditioner that are formulated for your hair type. Once a month, use a clarifying shampoo as a "palate cleanser" for your follicles.
Getting Too Rough
If you're too vigorous while shampooing, you're just creating friction. Massaging your scalp to increase blood flow never hurts, but you have to be careful not to damage your hair. Use your fingertips, not your fingernails or palms.
Combing Wet Hair
Hair is most prone to breakage when it's wet. After shampooing, use a T-shirt to gently blot your wet hair, and then gently brush or comb your hair from the bottom with downward strokes. Work up to your roots from there.
Rinsing with Warm Water
A hot shower feels great, but it's not good for you. It dries out your tresses, your scalp, and your skin. Lukewarm water can preserve color. A cold-water rinse at the very end of your shower can close the outermost part of a hair shaft, the cuticle. That will retain moisture and smooth texture.

Don't feel guilty about the top mistakes you're making when washing your hair. Just be mindful about treating your tresses gently. Kat Kern Hair Design knows your locks are precious commodities. Stop by our Bay Area hair salon so that our stylists can assess your hair's unique needs and tell you about our methods to make it healthier, shinier, and more vibrant—more you.